Are you ready for Baseball Playoffs? Are you ready for Football?
NFL 2023 Superbowl in Arizona! Teach with Powerhitter® Football!!
Powerhitter® and SportsBallKids® unique niche offers ready-made sports-themed curriculum materials, geared for elementary through middle schoolers, that encompass reading, writing, math, geography, social studies, and science strands (nutrition, anatomy, weather) through interactive, standards-based, activities that makes learning fun. Learners are motivated and engaged because sports' is incorporated into all seminar, educator & student products.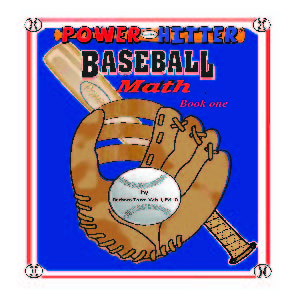 Math Book 1
SKU BSB-MTH-BK-1 Student workbook
Numerical order, place value, rounding & ordering, operations (+,-, x,÷), factors, multiples, analyzing data, BB statistics, word problems, Graphs: bar, grid, pie chart. 3th-5th 24 pages,Answer key, Math Standards' Spreadsheet *Sold in class set of 15 workbooks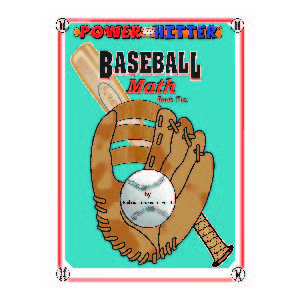 Math Book 2
SKU BSB-MTH-BK-2 Student workbook
Fractions, mixed numbers, Geometry @ the ballpark, solving for variables, word problems, decimals, palindromes. 4th-6th, 24 pages, Answer key Math Standards Spreadsheet *Sold in class set of 15 workbooks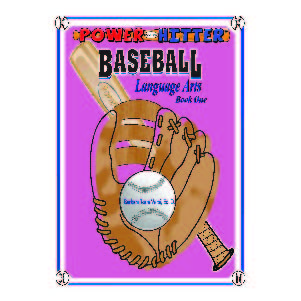 LA Book 1
SKU BSB-LA-BK-1 Student workbook
Parts of speech, punctuation, figurative language; alliteration, metaphors, similes, personification, reading comprehension, 3th-5th, 24 pages, Answer key, ELA Standards Spreadsheets. *Sold in class set of 15 workbooks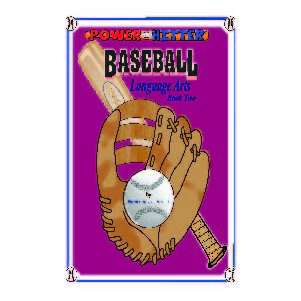 LA Book 2
SKU BSB-LA-BK-2 Student workbook
Reading comprehension, multiple meanings of words, thesaurus, analogies, table of contents, poetry, Venn diagram, Vocabulary, 4th-7th, 24 pages, Answer key, ELA Standards Spreadsheets *Sold in class set of 15 workbooks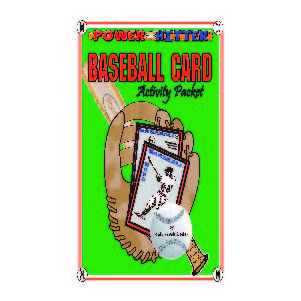 BB Card Activity Book
SKU BSB-CRD Student workbook
Integrates math, reading, geography, writing, team-building, design, digital literacy, research through high interest activities suitable for cross-grade level, [multi-age, 2nd-6th, SPED, ELL, homeschool/micro school] application, 26 pages (open-ended answers) Spreadsheet w. Academic Standards *Sold in sets of 15 workbooks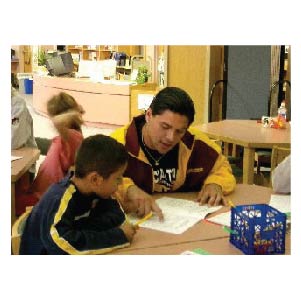 Tutoring Math & Literacy Student Workbooks
PowerHitter® Baseball and Football Classroom
POWERHITTER® CLASSROOM includes 28+ Card-Stock Centers, 30 Student Activity Sheets (b & w), Pro Team/Stadium Directory, color-coded Team, City, Stadium, Vocabulary, Equipment Manager and Injury Report cards, detailed directions and center procedures, skills, and enrichment pages. This product aligns to 50+ cross-grade level, interdisciplinary standards that teaches concepts/skills through sports-themed content (baseball or football). Suitable for classroom, (3rd-6th), ELL,SPED (4-9th), Homeschool, Micro-schools. Shrink-wrapped. Teachers/Schools: Include TAX ID Form with order.
Baseball Classroom Curriculum
36 BB THEMED INTEGRATED CENTERS
36 student activity sheets (color)
20 Equipment Manager cards
28 City cards
28 Team cards
28 Stadium cards
28 Dugout Dictionary cards
24 Injury Report cards
16 Rookie Research cards
12 Baseball Around the Globe cards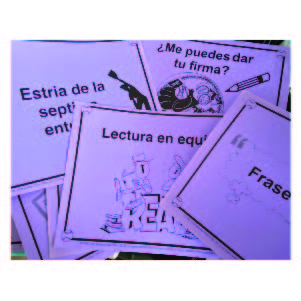 Spanish Language BB Cards
Spanish Language Supplement includes 26 centers that correspond with RED BB centers area disponible en la lengua española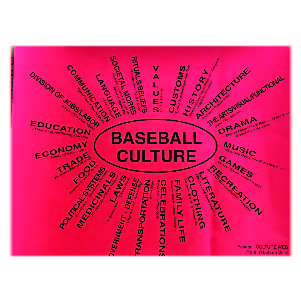 Baseball Culture Poster
(1) 23 x 35 (poster size) Rocket red text stock. Ships in a tube. Frame, post or laminate.Supports critical thinking, project- based learning, digital literacy, and teammate research. The 26 Baseball- themed categories impact U.S. and global culture (s).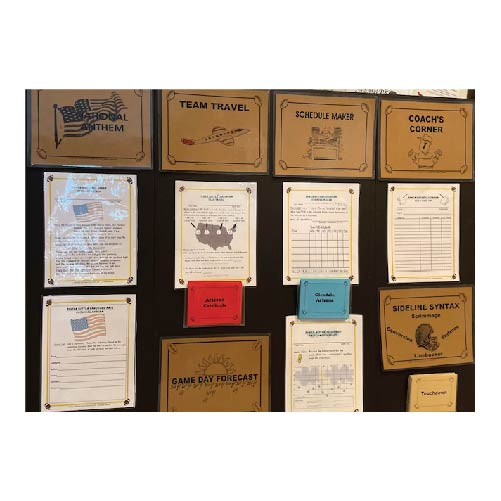 PowerHitter® Football Classroom Playbook a Thematic Curriculum Package 200 Pages
29 Football-themed, subject area centers
32 Student activity sheets (printed in b & w)
30 City cards
30 Stadium cards
30 Team cards
20 Equipment Manager cards
28 Sideline Syntax (Vocabulary) cards
24 Injury Report cards
1 measuring tape
Powerhitter® Football Cover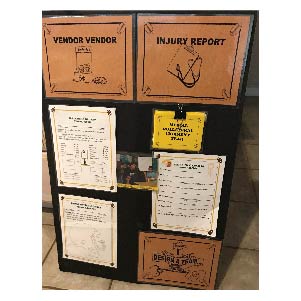 Teacher's Guide includes:
Rationale: Why Teach with Football?
Teaching with the Thematic Curriculum
Playbook Center Directions: skills/procedure/outcome
Standards' Spreadsheets
Football-Themed Rubric for Project Evaluation
NFL Team Reference Sheets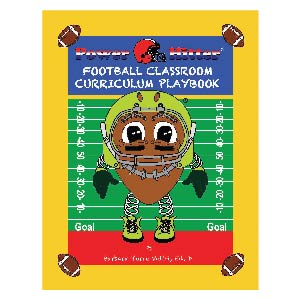 Sportsballkids' Football Character on the cover of Curriculum Playbook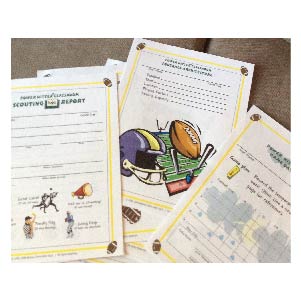 Set of 30 Football Activity
Worksheets printed in color, suitable for homeschool/micro schools, NFL Directory & Standards' Spreadsheet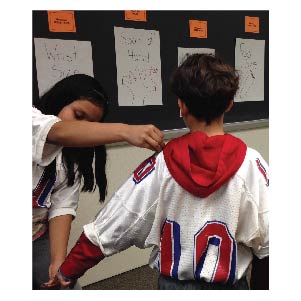 4th Graders Measure Arm Length Equipment Manager Center - Power Hitter® Football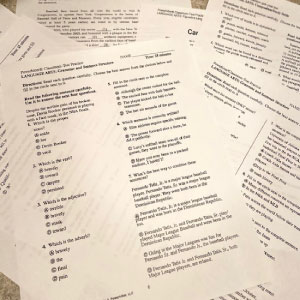 ELA Assessment
Reading comprehension, grammar, parts of speech, figurative language/idiomatic expressions, study skills, spelling, verb tenses, 60 questions/answer key. *Sold in classroom set of 15 tests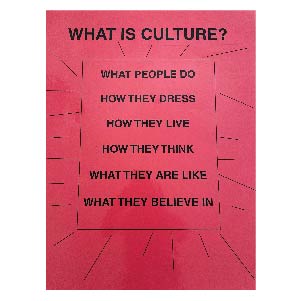 What is Culture? Poster
Dimensions: 23 x 35 (poster size) Printed on rocket red text stock. Shipped in a tube. Suitable for framing or laminate and post in your classroom@ Promotes critical thinking, project-based learning and digital literacy through teammate research delving into each category/theme.
Copyright © 1999- Powerhitter LLC and SportsBallKids®
PowerHitter® logo and SportsBallKids® characters are registered trademarks with US Patent and Trademark Office. All Rights Reserved.